Now that we're down to the final week's stretch of games league owners are itching for the playoffs to start. However, before they are set to begin there's a whole slew of playoff scenario drama to sort out. You have the AFC race where 11 wins might not net you a playoff berth, one dominant user who is playing for perfection, and the NFC East potential winner who's just happy to be here (that division winner might be under .500). Here to sift through all the drama and name the hottest users going into the last week is none other than myself, SoleDrive. Without further ado here we go: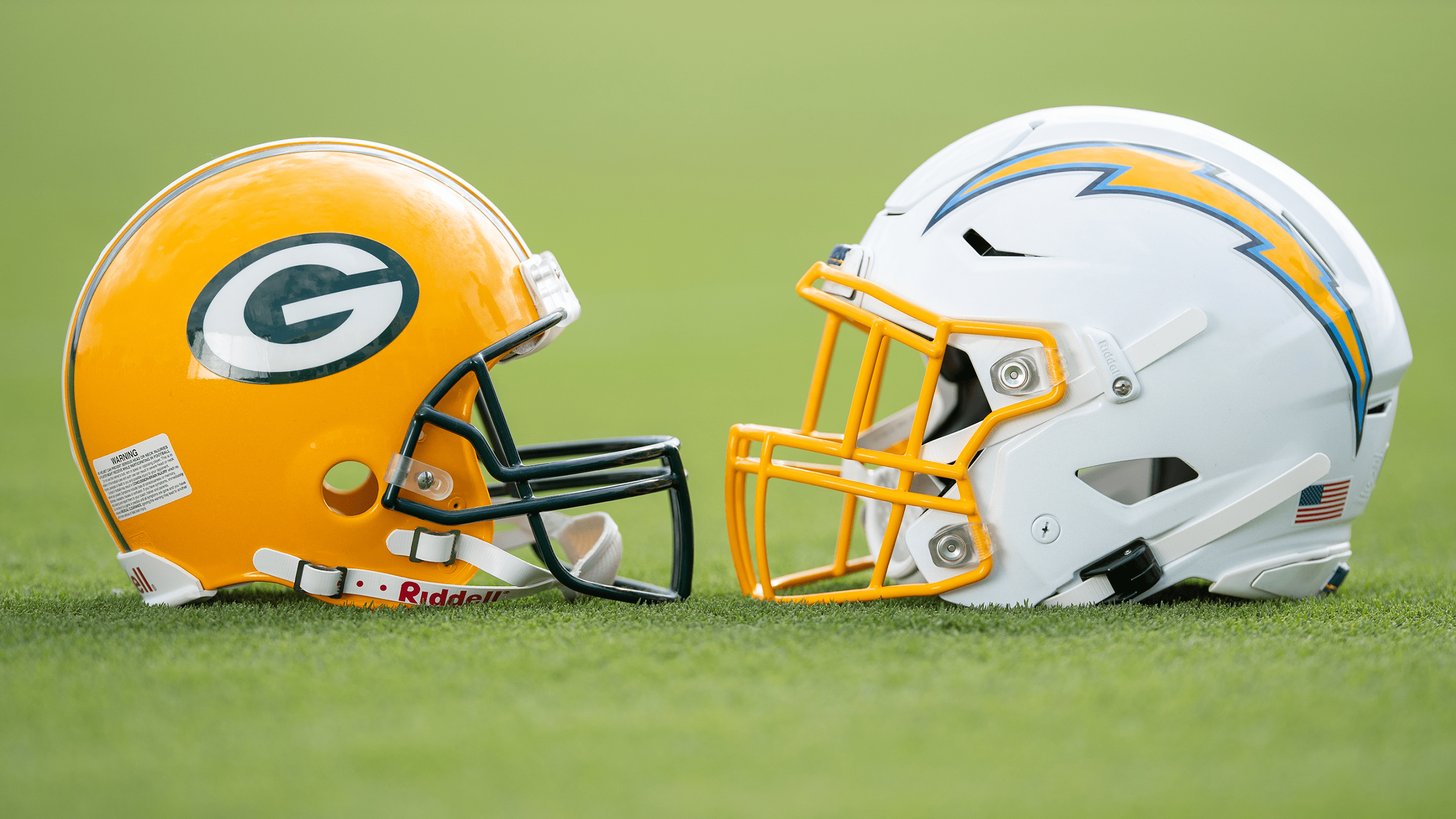 1. Packers (16-0) | K1ng (previously #2)
If you were expecting another name for the #1 spot, you are disrespectful. K1ng has silenced all of the doubters coming into this madden. Many assumed that Willie or Fin would snag the S1 division championship within the NFC's Northern conference, but K1ng had other plans (and in dominant fashion too). K1ng has only had 3 games finish within 1 score all year, the rest were blowouts. A big part of this is his dominant defense. K1ng is allowing the fewest ppg, fewest passing ypg, and is T-6 for takeaways. We haven't even discussed his offense yet, which is top 5 in both passing and rushing ypg. All this is a recipe for an AMAZING season. He will feel the pressure against a strong division rival in week 18 as the Lions come to town and are itching to spoil their division mate's perfection.
2. Chargers (14-2) | Warren (previously #1)
Warren drops to 2nd in the power rankings here but still remains the user to beat in the AFC. There was a small chance that Warren could lose the division if he lost last week to the Broncos, but Warren squashed that opportunity and has secured his division title. Still, the Chargers and the Bills are jostling for that coveted #1 seed (and bye week) so Warren will undoubtedly be going all out for his week 18 matchup vs division rival Las Vegas. Justin Herbert leads the league in passing touchdowns and will likely get even better next year due to dynamic dev, if anyone were to stop Warren, this is definitely the year. That being said, the way to beat Warren is to secure the football, as they are T-3 in the league for interceptions. This is obviously easier said than done. Expect Warren to be the favorite coming out of the AFC.
3. Bills (14-2) | Khalil (previously #3)
The Bills stay at their previous power ranking and is largely because they haven't played many powerhouses on the year. Through 16 games, they have only played 8 teams that are over .500. Still, they are a tough out. Both of their losses were 1 score, close games. The methodology of coach Sizzle in Buffalo is balance. They are top 5 in offensive ppg and 2nd in defensive ppg. They throw and run the ball well. The biggest question for this team is can they beat the best teams? They would definitely like to help themselves out to secure the bye week by beating the NYJets in week 18.
4. Raiders (12-4) | Nubes (previously #5)
What a tall task to come into a division full of powerhouse users and come out with at least 12 wins. Nubes has proven that he is among Top Madden's elite users. After starting the year with a so-so 5-4 record, the Raiders have been on a tear for 7 straight victories. With Warren solidifying his division title in week 18, Nubes week 18 matchup may just be playoff practice. Although it might seem like a meaningless game, winning 8 straight to finish the season with the final win being against what most consider to be the AFC's top user would be a huge statement…. or it might piss warren off should they end up with a rematch in the playoffs. Give Nubes his flowers for a stellar first full season in top.
5. Steelers (11-5) | Troy (previously unranked)
After 5 weeks, the Steelers sat at 1-4 with what seemed to be abysmal hopes for the first season of Top madden. Many wrote Troy off as "fallen off" or "washed." How I imagine Troy reacting to these claims was a silent laughter and a big middle finger to gen chat. He then won 10 of his next 11 and is in prime position to win his mf'n divsion. "Yeah, how's that washed" – Troy, probably. What many didn't realize is that although Troy started 1-4, all 4 of those losses were to playoff caliber users, including a loss to the undefeated Packers. Troy is T-3 for interceptions and has got his team firing on all cylinders. He is likely a playoff lock even if he loses his week 18 rematch against the Ravens, but Troy has Steelers' blood pumping through his veins and they don't like losing to Baltimore.
6. Lions (11-5) | Fin (previously #7)
The second NFC team to make it on the list hails from the same division as the first. We all knew Fin would be a playoff user, but with how soft the NFC has been, this Lions team will be competing year-in and year-out. Fin has been sneaky good on defense this year, allowing the 5th fewest points in the league. Well Fin is typically a good user so is it really sneaky? Probably not but I'm running out of adjectives. Fin has a stronghold on DPOY out the NFC with 2 of his players occupying the first 2 spots. It will likely go to Safety Will Harris who is T-1st in interceptions in the whole league. I've heard there's a hitman following him in Detroit though, so who knows if he'll keep that hold.
7. Ravens (11-5) | Allen B (previously #4)
Allen has to drop a few spots here due to losing 4 of his last 5. Despite that, he is still an 11 win user in the crazy stacked AFC. He can also still win his division with a GOTW matchup at home VS Pittsburgh in week 18. Allen's downfall is mostly due to poor defense. After starting 10-1, during his 4 game skid to 10-5 he was giving up 41.2 ppg. You just can't win like that. Thankfully for his team, they gained a huge morale boost after a blowout against playoff user Ptown. 62-3 is one helluva victory. They are hoping to ride that morale on their way to a division title and matchup against the #6 seed.
8. Jets (10-6) | Digga (previously #14)
Digga came into the top madden season with something to prove. Although he won't win his division, he has only lost 4 played games. Taking a vacation in the middle of the season might come back to bite him in the ass, as a week 18 loss vs Buffalo might kick him out the playoffs. Either way, 10 wins out of that NYJets roster is impressive. Digga's game, like many others in the top 8, is defense allowing the 5th fewest ppg in the league. The key to beating him is to pressure Zach Wilson. Wilson is posting a less than ideal TD:INT ratio at 7:8 on the year (that's putting it lightly). 1 win and Digga is in, so he'll be on his A-game vs. the Bills.
9. Rams (10-6) | Ptown (previously #16)
What in the hell is going on in LA. From dominant victories against good users to suspensions of star players and wildly terrible drunk losses, can any of us say we surprised at this season from Ptown. I can't say I am. Ptown takes the #9 spot as the 3rd NFC team to make it on this list and has secured his division and likely the #2 seed (at 10 wins…? seriously NFC step it up). Ptown scores the ball A TON, sitting at 5th in ppg. That is especially wild when you consider he only scored 3 points last week. But Ptown's team is bipolar. What they are on offense, they are the complete opposite on defense. Sitting at the 6th worst team in defensive ppg, he's going to need to clean that up if he wants to win games in January.
10. Jaguars (10-6) | Pest (previously #8)
Pest is having an up and down year, but at some level that is expected. In my mind, Pest usually looks really good when he wins and beats himself when he loses. That's weird but it's the truth. One week he might beat a big time user and then he might drop 2 in a row to below average users. Some might say he plays to his competition's level. Pest is great at home, sporting a 6-2 record there but just average on the road at 4-4. That doesn't necessarily scream playoff success if he ends up with a wildcard spot. Luckily for him, he has a chance to earn a division title week 18 against none other than the 11th user on this list…
11. Colts (11-5) | Joey (previously unranked)
Before you bash me for having an 11 win user down this low, let's take a look at the circumstances. Joey has 11 wins on the year. Of those 11 wins, only 6 have come in user played games. Of those 6, only 1 has come against a team above .500 (week 12's dominant Burrito against Ricky). While I don't doubt Joey's ability as a user (former AFC Champ game appearance), I just didn't see it enough to give him a top 10 spot. Some will claim he has coasted his way to a playoff spot. I'm not going to say all that, but if I were to bet on someone losing in the wildcard round (home game or not) I'd put my money on the Colts.
12. Buccaneers (9-7) | Ricky (previously #6)
Ricky was touted as a top tier user at the beginning of the cycle with a top tier team. I don't doubt either of those statements, but his performance so far this season have earned him the 12 spot on this end-of-the-season ranking. Just average on both sides of the ball, Ricky's play hasn't really stood out like many expected it would. Despite all this, he has a matchup against 2-win user Grid in week 18 to secure his division. One win and it's a home playoff game in the NFC as the likely #3 seed. I expect Ricky to stake his claim for that spot and win at least 1 playoff game.
13. Saints (9-7) | G$ (previously unranked)
G$ is checking in from the great landmass of Asia with 9 wins on the year through 16 weeks. That's a solid start and he has positioned himself to make the playoffs. Although the exact scenarios are unclear, it looks like G$ will hold one of those seeds. Even if he loses week 18 to JSmoove, 9-8 is good enough to make it in the NFC. G$ is another user who is doing well on defense, sitting at top 3 in defensive ppg. Whether or not he can carry this success to post season football remains to be seen, but props to him for making it this far.
14. Giants (8-8) | Nekko (previously unranked)
The Giants have fought and clawed their way to a chance at the playoffs. After an 0-3 start, they have posted a respectable 8-5 record heading into the season's final week. They are currently tied with the Eagles at 8-8 for the division lead but they do hold the tiebreaker, having beaten the Eagles 2x this year. All they need is a win in week 18 vs. WFT and they are in as the #4 seed. 1 win to rule them all (nfc east), 1 win find them (playoffs), 1 win to bring them all (to the playoffs), and in the darkness bind them (to a likely 1st round loss to Fin). Any Lord of the Rings fans here? No?
15. 49ers (8-8) | Derek (previously unranked)
Derek is on a comeback trail man. Much props to him. He started the year off at an abysmal 2-7 and is now 8-8 with a chance to make the playoffs if he can beat Ptown this week. What has shined through that 6-1 stretch is his defense, allowing only 19.2 ppg in the 5 user games during that period. Derek seemed like he was destined for a top half draft pick and now might find himself playing in January. He needs this week 18 win. Can he complete the magical second half of the season comeback?
16. Eagles (8-8) | Clutch (previously #9)
What Clutch doesn't say in gen chat he is definitely saying through his mic in games. Clutch had a good start to the season at 5-3 an then proceeded to lose 5 of his next 8. That is not how you want to look moving into the playoff portion of the season. Clutch is hot and cold, and you really never know which version will show up that week. Record aside, he has Jalen Hurts balling. He's leading the league in passing yards at 5,483 and 4th in passing touchdowns at 46. Also sporting a 117.1 QBR and completing passes at a 70% clip, the real troubles of clutch come on the defensive side of the ball. He hopes to shape up well with what seems to be a likely chance at a playoff berth with a week 18 matchup vs. Tony looming.