NFC South
1.Saints: Prediction 13-3: Danny Tops the NFC with a stacked saints roster ready to win a superbowl from game one without any necessary moves needing to be made. From Alvin Kamara to Drew Brees and Micheal thomas this offense can explode from any single person on the field and put up points in a hurry. Cap that off with a defense that is as talented as they come and plays for one another and you have my favorites for season 1 superbowl champs.
Expectation: for those that don't know, Danny is one thing; Consistent. He rarely makes mistakes and if you want to beat him you have to play a damn near perfect game because he will rarely give you an opportunity to thrive off of a turnover or short fields. Drew brees will throw less than 12 interceptions this season while benefiting from stars micheal thomas and alvin kamara carrying them to the best record in the entire Conference. Oh, and Kamara gets close to breaking the rushing record.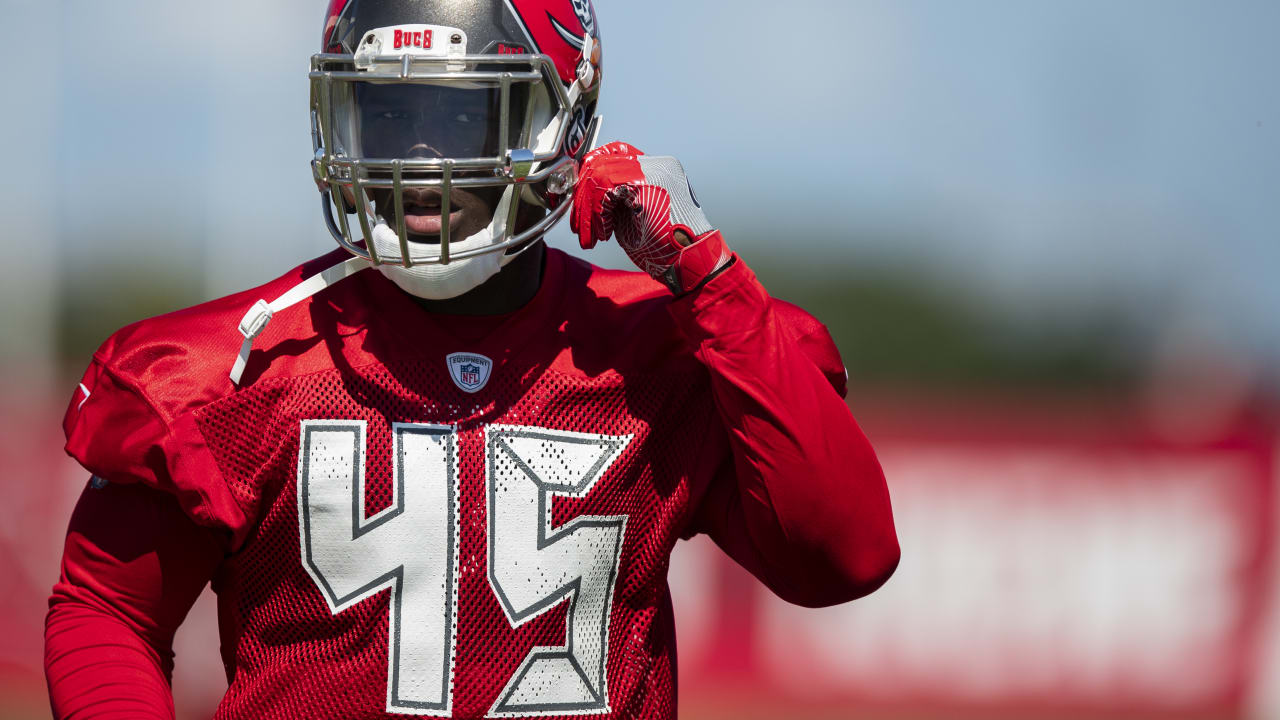 2.Buccaneers: Prediction 8-8: Tampa bay adopts the " run verts everyplay and just chuck it" approach and jameis winston falls in love with football again. That being said jameis also throws about 30 interceptions this season and the Bucs fall off after mike evans 2nd suspension in the season. Ronald jones is still somehow a madden beast but doesnt get many touches as new head coach flex looks to put the ball in jameis hands everyplay.
Expectation: Flex will be good enough in the NFC to still muster a positive record and even potentially get a wild card spot if everything goes his way. Turnovers will be the downfall of this team and i 100% fully expect the league officials to keep a close eye on this squad and specifically mike evans as the season progresses. Best of luck flex and keep chucking.
3.Panthers: Prediction 5-11: Woat takes over the Carolina panthers and looks to make this cycle his best yet. However he will need to adjust to the new game and the panthers roster still isnt that amazing and has some issues that i fully believe a GM like the Woatster can handle. Cam Newton and CMC are going to be one of the most fun duos to watch in the entire league and Woat really catches people by surprise season one
Expectation: Run, Run, and more run. The new look panthers run a lot of RPOs on their way to impressing most by getting around to 5-6 wins season one in a semi tough division depending how the falcons play out. Christian has a break out year and looks to carry this panthers team through the ground and in the air with his catching abilities and when Cam cant find someone open hes going to run till he cant no more.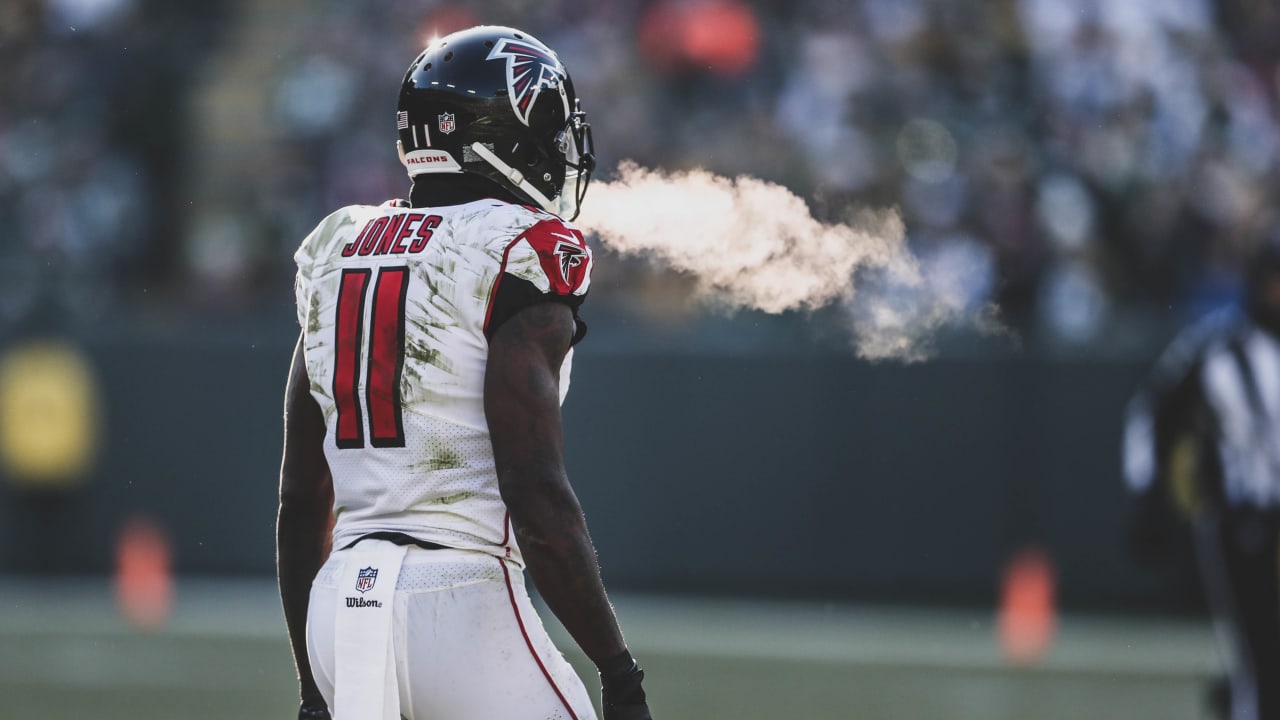 4. Falcons: Prediction 3-13: This Falcons team is nice, i mean thats all there really is to say about it, nice QB, nice RB, great WRs, decent Dline, decent oline, Good CBs, Great speedy LBs, a top safety in the league, most would argue this is just one of the fastest most athletic teams in the league. However new user Allen is a question mark. and most users need an adjustment period when joining the league.
Expectation: Welcome to the League rook.
NFC West
1.Seahawks:prediction: 11-5:Cheese. This is a scary roster to let someone like MLG clutch fisherman BoomStick take over. with a Talented offense of DangerRuss DK (Why am i so fucking good) Metcalf, Chris Carson, Tyler lockett, and what looked like an improving offensive line Boom should be able to hang with the best of em. The defense is no slouch either even though they traded Frank Clark to the Chiefs and lost Earl thomas they still have enough pieces to work around in bobby wagner ( 99 over Luke LUL) and the griffin bros i think this team will be more than fine for boom to make a deep playoff run
Expectation: Boom plays to this team strengths and plays surprisingly similar to Russell in real life in the fact that he puts the ball in his QBs hands and lets the magic happen. Expect a lot of Scrambles outside of the pocket in a division filled with pass rushers and for receivers to be found open in the chaos. The defense will be what determines if this squad can win games or not, will they be able to hold teams to enough points to let this offense outscore them or will everything crumble and teams score 35 a game.
2.49ers. Preciction 10-6: Dan over the new and greatly improved 49ers squad that really only needs some help in the secondary and some to fix some offensive line woes. This offense is dynamic and look for Greg Kittle to give EVERYBODY problems, a tight end that can out run probably your entire defense in some cases and runs route like a receiver and run block is just OOF.
Expectations: Dan feasts of a defensive line full of first high first round draft picks and feeds off the the pressure they can create defensively to give him multiple chances on offense to put points on the board. People play shallow to try and stop short pass and run game led by Jimmy G and Matt Brieda and forget about marquise goodwin who will blow by you at least once a game for a touchdown, this division however will be ran by the seahawks but expect the 49ers to catch a wildcard.
3.Cardinals: Prediction 8-8: Seran wins the Madden Lotto and gets his hands on what looks like the most fun offense to use in the game. Many people have forgotten just how good David Johnson actually is and he looks to remind everyone about his greatness. Now lets get into what makes the cardinals relevant again, Kyler Murray and Andy Isabella. These two players alone make for what looks like something special madden wise and look for Seran to try to take home multiple awards with these young playmakers.
Expectations: Kyler Murray tries to do too much and makes a lot of questionable throws that he probably shouldn't even attempt to make and scrambles at times he should be looking to pass the ball. This leads to missed opportunities and turnovers putting a lot of effort on a defense that isn't capable of making as many stops as they need and the cardinals finish with an even 8-8 record.
4.Rams: Prediction 8-8: Yes I know I know, nano was a consistent competitor in the grueling AFC north last season, and the NFC isnt that great this year, but THIS IS A TASKER TAKE BABY, Nano falls off hard adjusting to not only a new madden game, but a new controller as well. taking one of the best teams in the league it will be interesting how nano handles all that talent at his expense and if he will be able to adjust, also, I think this division is harder than it might seem at first glance.
Expectation: Nano struggles in a division full of defensive minded players that can also put up points when needed. Nano tries to rely on the ground game but this division also have very good Defensive lines and he gets forced to pass the ball where he gets JaBaited and throws multiple interceptions.
NFC (L)East
New York Football Giants: Prediction 9-7: This is the worst division in the conference and it doesn't take much to see it. Blue is a good enough user to come in first every season but I don't see him being able to compete with the other top tier users in the NFC and wins the division with a 9-7 record.
Expectation: Blue focuses on giving the ball to the Saquon Baequon and everybody knows hes going to do it but saquon is too talented for it to matter. Expect Saquon to carry him through his division games and against lesser opponents but to fall short against superior competetion duo to being the only guy capable of carrying this roster to Ws
2.Redskins: Prediction 9-7: Expect this division to be a two team race spearheaded by users that consistently came in second place in cycles past. Grid looks to be the "King of the East" by sporting a redskins team that actually is looking pretty good after their most recent draft. Sporting favorites to be the OROTY and DROTY in Dwayne Haskin ( Lifelong Giants fan btw) and Montez Sweat.
Expectation: This is the same guy that said " wait until i get aaron rodgers" then got Aaron Rodgers and proceeded to run the ball 40 times a year. But with running back Derrius Guice at the helm fronting this super heavy run first offense and a Defense that is looking elite if he can get some corners; I can very easily seeing grid compete to win this division.
3. Eagles: Prediction 6-10): Donny Takes over an eagles roster that is actually pretty good, however very old. They have talent anywhere and in the right hands could even make a deep playoff run season 1. Unfortunately I do not believe the new coach of this team can use every piece to their maximum potential and they fall shorter than the sum of its parts.
Expectation: As is usual with developing players turnovers and a slightly poor defense is the downfall of this team. Some games they will look like world beaters, and others they will look like they gave the controller to their nephew and have you questioning what they're doing. Carson wentz has a very underwhelming season and might even get posted to the trade block by the next offseason despite being given an extension recently and the Eagles look to Start getting replacements for their older vets.
4.Cowboys: prediction 5-11: Reports have come out that the league is under investigation about whether the eagles owner is undergoing a different alias and is actually the owner of the cowboys as well. Although no body knows for sure mostly everyone is confident that this is true as such my expectation is the exact same for this talented roster except that they're talent is very young so i wont repeat my sentiments.
NFC North
1.Packers: Prediction 11-5: You know who I am, its that baaaaaaaaad Man!!!! Aaron Rodgers Looking to show his dominance over the NFC North led by one of the best users in the entire league pest. I feel like i dont even need to go over this roster right now because you already know pest has some trapes lined up in the pipeline.
Expectation: Pest and A-a-ron make up for any deficiencies on the defense by not only implenting a fantastic defensive gameplan week in and week out but by also boasting a damn near unstoppable offense with one of the greatest QBs we've ever seen. If it wasn't for Patrick Mahomes and the Kansas City chiefs this would be my vote for league MVP.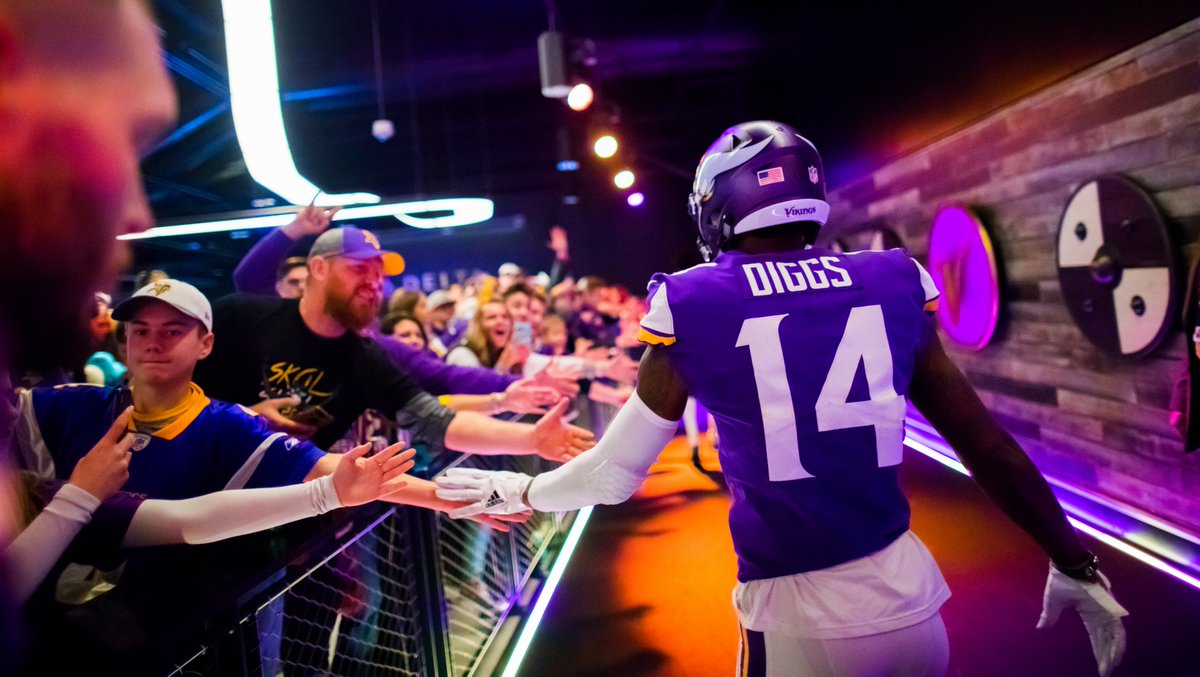 2.Vikings: Prediction 9-7: This is the year of the Arlen, with a vikings defense that is still very very good, and a user that will be committed to dalvin cook this team surprises everybody. I won't lie i could be very well be putting this team here a year too early, but Arlen was showing signs off life towards the end of last cycle and i believe he will take the leap this year.
Expectation: Arlen gets over the hump of not being clutch and stops losing games he really shouldn't because he can't close out. Kirk Cousins has a very effecient season for once by not being usered by someone that throws 30 interceptions a season; and Arlen allows this defense to take him into the playoffs season 1 through the wildcard.
3. Bears: Prediction 8-8: Willie finally gets his team but it isn't enough after taking such a long hiatus to focus on other things we will not name. Mitchell Trubisky and this bears offense is good but it isn't great and our favorite cowboy realizes the game is different without Lamar Jackson and has a tough adjustment period.
Expectation: Willie has a slow start to start off the first season and takes too many losses early to claw his way back into his division even with this ridiculously talented bears defense. Hopefully he won't have to step down as owner of the bears when september rolls around again.
4. Lions: Prediction 2-14: The lions try their best to replicate their IRL counterparts and actually do a very good job of it. Props to Tony for taking his favorite team and i actually wont write anything bad about him for doing so. It takes courage to pick this team as high as he did but unfortunately they just cant compete with this roster.
Expectation: The first pick of the NFL draft.