AFC East
1.New England Patriots, Prediction (10-6): You hate to see it. The patriots come in #1 in the AFC East season 1 as Davy rides the hightails of Tom Brady and his insane abilities. on top of that the patriots defense is no slouch and sony michel behind that offensive is going to cause problems for anyone front 7 in the league.
Expection: With no gronk to high point the ball too davy relies even more on the slow and grindy approach as sony michel averages 30 touches a game even when averaging 2 ypc, this along with a stout defense leaves davy not losing games he shouldn't against the least talented users but also being the gatekeeper between the upper echelon of the AFC and the fringe playoff picture teams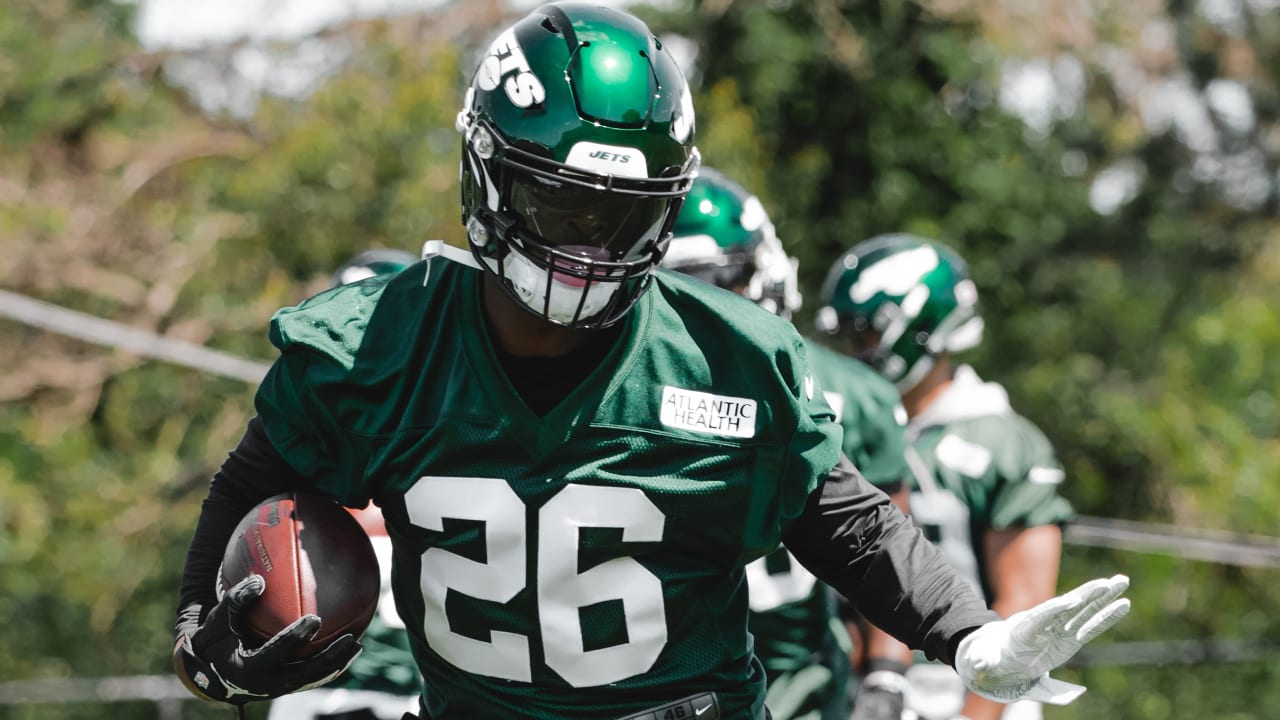 2. New York Jets, Prediction 6-10: Troy comes in 2nd in the AFC east touting one of the best young rosters in the entire league! Unfortunately I don't see him being able to top the rest of the users in his division routinely and believe he will drop a game to all of Davy, Kyle and Cory and missing the wildcard in a ( get ready for this one) stacked conference.
Expectation: Troy really has it made landing in new york, a stud young QB to build around, arguably the best rb in the game with leveon bell to rely upon, a defense that is really only missing cornerbacks. However i see him having turmoil at the QB position with sam darnold making multiple mental errors and turning the ball over quite a bit in his sophomore season. Le'veon bell can only do so much offensively and there isn't really someone to take the load off him with as much as he going to be used for not only in the running but also the passing game.
3. (Sorry Cory) Miami Dolphins: Prediction (6-10): Kyle is an unknown quantity coming into madden 20, a once top user but having taking almost an entire madden cycle off and having one of the worst rosters to show for it in season 1 will be really interesting to see how he handles the first season, there isn't really much to talk about this dolphins roster besides me giving Kyle the benefit of the doubt that he will return to glory and show everybody that hes a force to be reckoned with in the East even with a bottom tier team
Expectation: Like before i believe that Kyle will once again show the league how good he really is, however I think this teams roster will stop him from being able to be a contender season 1 with what they currently have and i could easily see him losing games to users with far superior teams and nabbing a mid round pick to build into next season
4. Buffalo bills: Prediction 3-13: Cory gets his beloved bills to start madden 20 off on a good note, and no, he is not trading Josh Allen the RB. The bills have some good fun pieces to play around this season, especially on defense, Tre white,Edmund, Poyer, Hyde, Oliver, and Shaq just to name a few, and offensive adding Devin singletary to help an aging lesean plus having a QB like josh allen means you can't sleep on this team or you can find yourself in trouble.
Expectations: Unfortunately Cory hasn't been able to piece it together the last couple cycles, he's always been able to keep games close and competitive but he seems never be able to close a game out, whether you blame that on the City of Detroit, or patrick walsh not watching enough film, i think we all can agree Josh allen has the strongest arm and thats really all that matters right?
AFC: North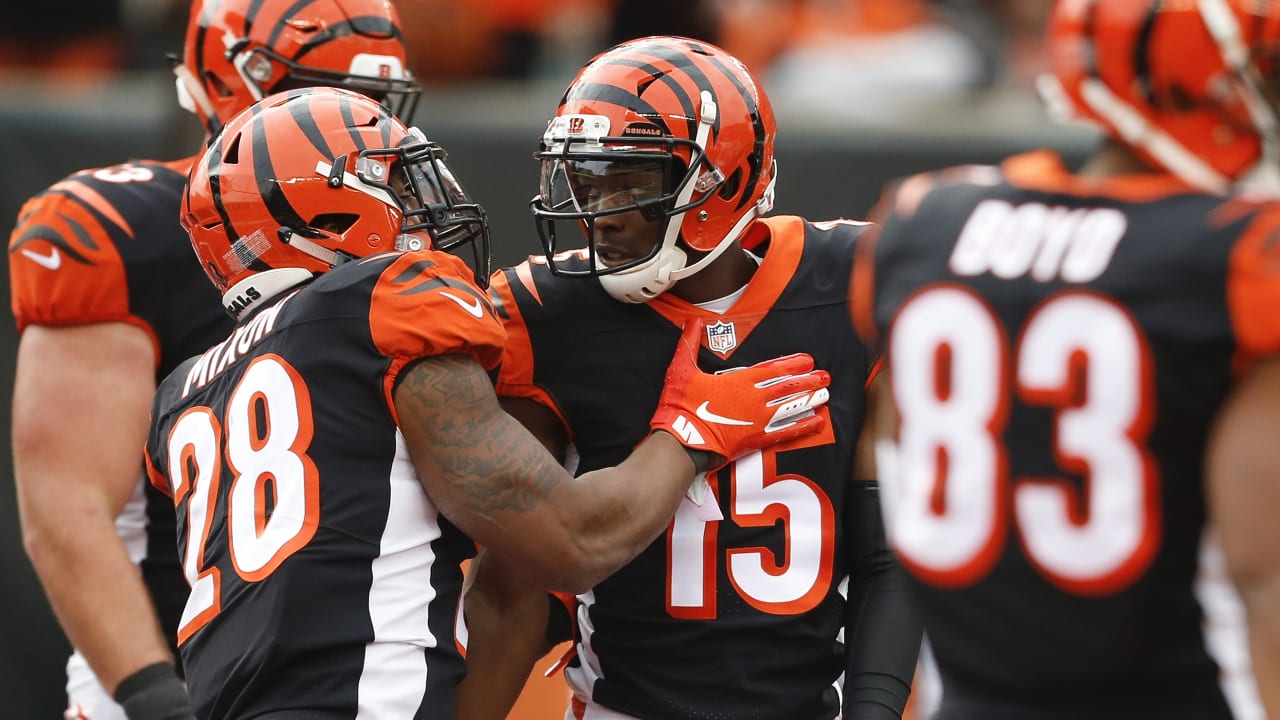 1. Cinncinatti Bengals prediction 12-4: I know I know, how the hell are the bengals the #1 team with squads like the Ravens, Steelers, and Browns. well to be honest with you a lot of people are criminally underrating how good this bengals roster actually is, no matter where you look besides linebackers you cant find a less than serviceable player and that offense is loaded with talent. And if you're looking at history Ptown has yet to drop a game to any of his now division opponents in the league and looks to continue that trend.
Expectation: The Bengals hit the ground running, despite everyone's views on Andy Dalton as a quarterback with weapons like AJ Green, Tyler Eifert, Joe mixon, John ross, and Joe mixon this offense quickly becomes one of the top 5 in Points scored per game, and if the offense needs more possessions the defense plans on giving it to them, with geno Atkins having an X factor and decent counterparts on his dline along with one of the best if not the best user safety in the league this defense is looking to prove everybody wrong and show that this is one of the most well rounded rosters and a championship contender
2. Baltimore Ravens: Prediction, 11-5: This is one of the most dangerous offenses in the entire league, and its mainly due to Lamar Jackson. In addition to Lamar is new acquisition Holly ( imma outrun everybody) Brown, new rookie rb Justice hill, and TE mark andrews, oh and dont forget Jordan at helm getting the most out of everyone. the ravens already had one of the best defenses in the game and now added even more weapons on offense just makes this team a literal madden nightmare.
Expectation: Jordan runs a train on almost any user that isn't considered a top tier user with this high powered explosive team. The offense is insane but i barely even touched how good he is at defense and i can see this team not letting many people drop more than 28 points especially with the addition of earl thomas clamping down an entire side of the field himself. Jordan looks to right the ship this madden and be a superbowl contender from season 1 with one of the best rosters in the game and expect this to be a close race between the Bengals and the Ravens in the AFC north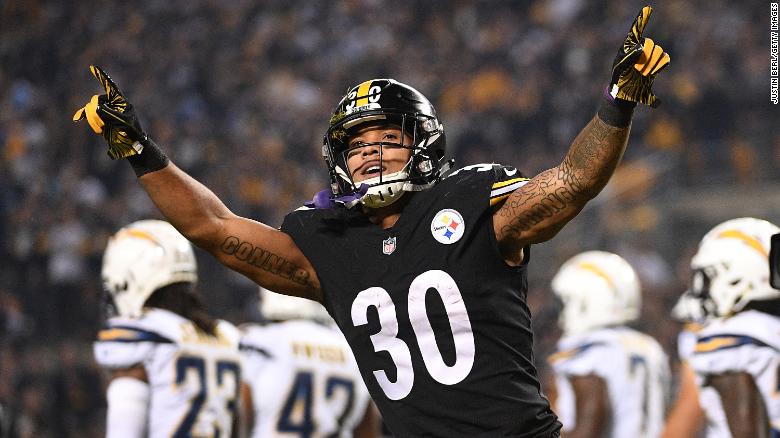 3. Pittsburgh Steelers: Prediction 9-7: In the biggest "Big Bro" move of the league steele takes the steelers away from his little brother blue. Unfortunately this also means he joined one of the hardest divisions in the league and there just isn't enough wins to go around to land steele into the playoffs season 1. Although a good user I don't see him winning every game against all the top users in the AFC and also think hes the most likely in the North to drop games to lower end opponents/ not be able to win a game against the Ravens nor Bengals.
Expectation: Steele will be competitive and will still win his fair share of games behind an offense featuring not one BUT TWO X factor players on offense in Big Ben and JuJu. expect steele to throw for close to 4k yards with big ben and put up big points but not have a skilled enough defensive roster to hold the other top teams in the AFC to enough points to close out most games. 9-7 in this conference is nothing to snuff at but im not sure if its enough to make a wildcard spot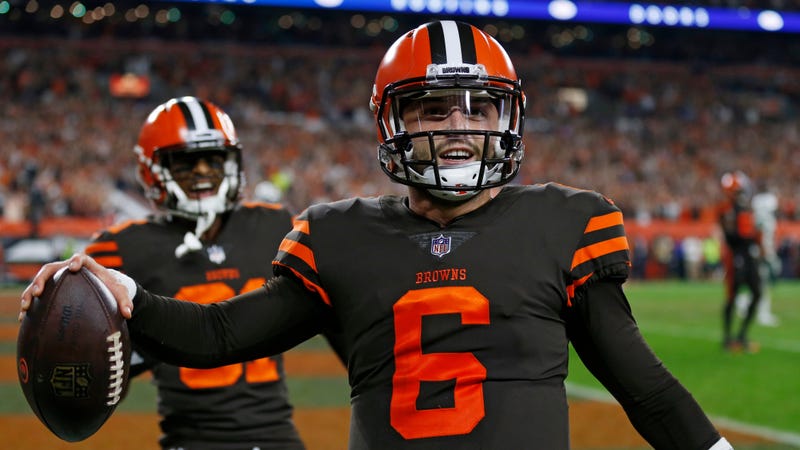 4. Browns: Prediction 2-14: Shrimp gets his beloved browns however joins a division where i dont see him winning a single game in the division and theres only about 2 to 3 teams in the AFC i can see him winning against ( sorry g$), this browns roster is LOADED, with everywhere you looking seeing star power, odell, jarvis, baker, hunt, njokue, denzel, chubb, garrett, the list goes on and on, however im not sure if shrimp will make it over the hump this madden, hes always struggles with having the mental aspect of the game down pact but if he can get that under wraps this browns team can make big noise really fast
Expectation: Turnovers, Turnovers, Turnovers, i expect shrimp to try and put the ball in maddens hand rather than make the necessary plays on his own and be a having an awe inspiring amount of turnovers trying to get it into the hands of the play makers of the team he loves, Love ya shrimp and i hope you prove me wrong this year but if the same ol same ol continues i can very easily see you combating for the #1 pick season 1
AFC South
Texans: predictions 12-4: Fin takes over the texans in possibly the worst division in the AFC. Expect fin to win 6 games minimum by sweeping his division and i believe fin is talented enough to win most of his games after that, this offense and defense are on that can potentially rival the chargers for possibly having one of the most well rounded rosters in the game despite having no offensive line to tell it. oh and they're one of only 5 teams to have a 99 overall player rostered
Expectations: Fin runs away with the AFC south behind dynamic QB Deshaun watson and heavy fire power of deandre hopkins and will fuller to throw the ball too, i see this as being an almost perfect fit for fins "run from pressure" play style at QB. no but honestly this team just seems like one for fin thrive on, mobile QB, STAR wide receiver, a serviceable runningback you can rely on, and a touted defense that can cause headaches for any offense
2. colts: prediction 5-11: this division is where you're going to start seeing why i think so many afc teams before could have so many good records. Isaias gets his hands on a really underrated colts roster, with young players everywhere, a good Offensive line, a great Quarterback WR combo in ty hilton and Andrew luck, and defense featuring Justin houston and former DROTY Darius Leonard with another season of drafting and big moves in FA with all that cap space watch for these colts to potentially give the texans a run for their money in seasons 2 or 3
Expectation: with that being said I dont see Isaias really making any noise season 1, as good as this offense is and young potential pieces on defense their secondary is still a really big question mark to me and their linebackers iirc are pretty slow and not that great in the passing game, you would have to be an offensive savant to make this team work season 1 and im not sure if Isias fits that mold offensively.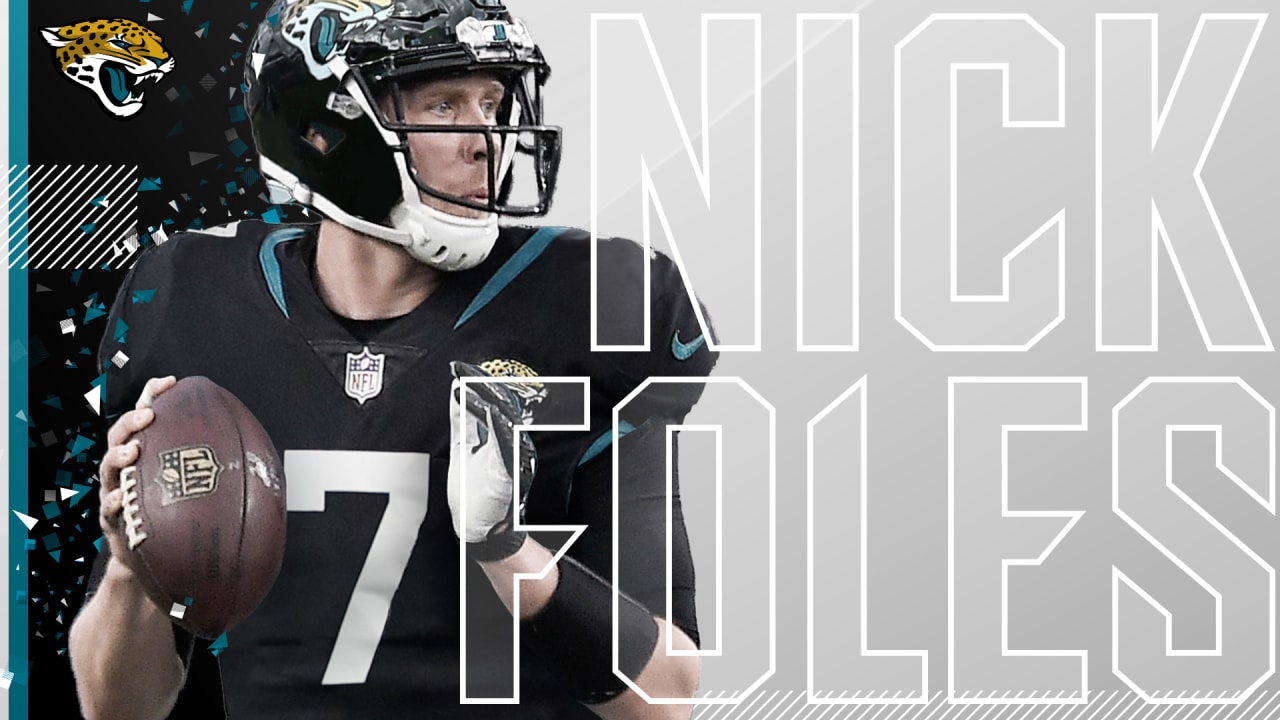 3. Jaguars: Prediction 3-13: yes, you heard it here first. Lance does not come in last place in the division!!! This jaguars team is posed to make upsets and this defense can just straight up single handily win you games if you dont make mistakes on offense, and now that they got warbortles out of there and have BDN at the helm expect lance to win some games this season you might not have thought he would.
Expectation: Lance will still make mental errors and give his opponents too many opportunities to score the ball starting off in great field positioning and won let this teams defense shine. Nick foles has a slower throwing animation than almost every other player in the league and lance may not be able to adjust to that and get sacked more often than he would probably like to trying to red of the ball and lead to many fumbles.
4. Tennesse Titans: Prediction 2-14: KMCD takes over a lowly titans team that to be honest just isnt very good for madden, most of the top players are old and he will be lucky to have delanie walker and jurell casey after season 1. The offensive line isnt very good in madden this year, mariota isn't that great as a QB as years past, derrick henry is still good but without an oline he doesn't have break away speed, and the defense is average.
Expectation: KMCD suffers a really hard year 1 while trying to fix up this roster the best way he can, with so many holes to fill im not sure if he is competitive season 2 with all of his aging players and regressions/ retirements, this roster is just hard to justify as being competitive